Non, non, il n'y a pas d'erreur dans le titre, et la rubrique de cet article est bien la bonne (quoi que la présence de cet article dans la rubrique insolite n'aurait pas été usurpée...); ceci est bel et bien vrai, August Burns Red va sortir un album de chansons de Noël le 9 octobre !! Amazing !!
Cet album s'intitulera "August Burns Red Presents: Sleddin' Hill, A Holiday Album." et il contiendra des reprises de chansons de Noël telles que "Jingle Bells" ainsi que des remix de leurs chansons et des nouveautés !
Pour vous prouver ma bonne foi (que vous n'avez tout de même pas remise en cause...) voici l'artwork et la tracklist :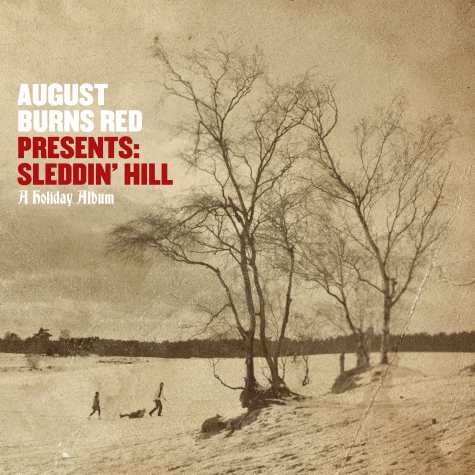 01. Flurries
02. Frosty The Snowman
03. Sleigh Ride
04. God Rest Ye' Merry Gentlemen
04. Jingle Bells
05. Oh Holy Night
06. Rudolph The Red Nosed Reindeer
07. Sleddin' Hill
08. Little Drummer Boy
09. Winter Wonderland
10. O Come, O Come Emmanuel
11. Carol Of The Bells (2012)
12. We Wish You A Merry Christmas
A quoi peut-on s'attendre ? A ça par exemple :
En tout cas, une chose est sûre, j'ai déjà vraiment hâte de faire tourner le CD dans le lecteur de papa pour accompagner les huîtres, les escargots ou la dinde, entre deux chants de Tino Rossi et Jeane Manson, à noël prochain! :-D
Juste un petit rappel,
pour remettre un peu de sérieux et de légitimité à cet album de noël
, le groupe se revendique chrétien.